All INSIGNIA  samples are analysed for pesticides residues and pollen diversity.
Last year, it was only possible to assign latter to the taxonomic family level, as the reference DNA database was not reliable enough to draw conclusions on botanical genus or species level. To complete the database, the colleagues from the Instituto Politécnico de Bragança in Portugal asked us to collect fresh plants, known to be important for bees.
No sooner said than done! The University of Graz sampled more than 60 plant species, herbarized them and will send it to Alice Pinto and her team in Portugal this week for ITS 2 metabarcoding. The figure below shows Papaver rhoeas, Cotoneaster horizontalis, Allium schoenoprasum, Tilia cordata, Rosa multiflora, Trifolium pratense, Sambucus nigra, Aruncus dioicus and Robinia pseudoacacia. All important melliferious plants for bees.
Hopefully, this enables the assignment of pollen to lower taxonomic levels in year two of INSIGNIA.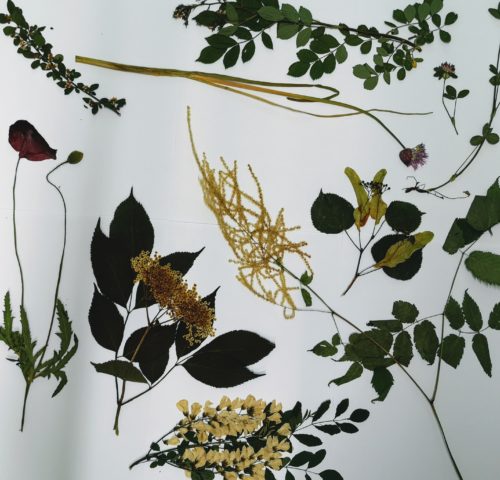 Kristina Gratzer